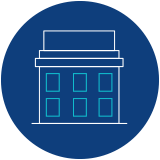 Hospitality
Improve member loyalty using predictive analytics
Transportation
Offer on-the-go mobile customer experiences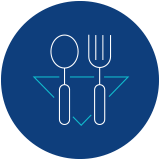 Entertainment
Provide voice of the customer and local insights
Travel agencies
Deliver an optimized self-service experience
Solutions for every stage of the customer lifecycle
We support the customer journey – digitally and literally
Online reviews and reputation management, environmental concerns, personalization, loyalty, translation and localization, crisis and emergency response, and seasonal spikes are just some of the challenges that those in the travel and hospitality industry are facing. Our HGS EPIC™ Social Care solution increases access and speed to response while improving the CX; our cognitive contact center solution ensures you always hear the voice of the customer.
The travel and hospitality segment is also becoming one of the fastest consumers of our solutions. Here's why:
Increasing customers' wallet-share from stiff competition
Surge analytics based on customer demands and seasonality
Less loyalty from customers who can choose from a variety of options
Greater focus on customer lifetime value
Create a digital experience that is human-centered and easy to navigate
Our approach is to create memorable moments across the entire consumer journey using innovative solutions designed to personalize, engage, resolve, and predict future needs.
Travel and hospitality resources
Let's start the journey….