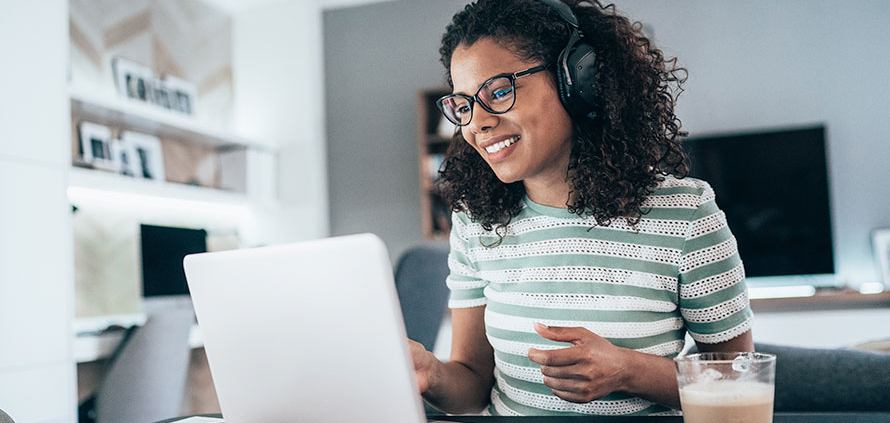 A Self-sufficient Staff: 5 Tips for Recruiting Work-at-Home Employees
The COVID-19 pandemic has sent thousands of employees home this year, and while many are eager to return to their actual workplaces, others are fully embracing the remote job lifestyle. To ensure success, companies must hire the right applicants—those who understand the work-at-home culture and what it takes to operate outside of the office.
Recognize that some people forced home by the pandemic will always work better in a brick-and-mortar environment.
It's no secret that some employees struggle with productivity when they're not physically reporting into an actual facility. Many organizations will want to keep their people home permanently, but others are working toward moving a portion of their staff back to the building as safety and regulations permit. The past few months have been an exercise in identifying who is a better fit for which option, and the best way to find out is to simply observe and ask your existing employees their preferences. Potential new hires will need to be evaluated either for prior virtual experience or for their likelihood to adapt to a remote environment.
Look for the desired behaviors and characteristics of a well-fit candidate for a work-at-home position.
Being confident, self-motivated and self-reliant are absolute requirements for the successful work-at-home employee. Without the traditional structured environment, people need self-discipline and good time management skills in order to complete the work. You'll want to find out from applicants how they take it upon themselves to solve problems without someone standing next to them. Ask job candidates the typical behavior-based interview questions, and note whether they've worked virtually before. As HGS Work@Home Go-to-Market Lead Marco Colaiacovo explains, "The word 'self' is key because you're not there with them. You're there with them virtually, absolutely, but you're not there with them physically."
Ensure that your recruiters/interviewers are working virtually themselves.
Anyone who works virtually will have a natural sense about others' ability to work from home, especially recruiters who started as agents and moved up through the ranks. By simply interacting with and getting to know potential hires, those who have an understanding of their own history in the virtual environment can usually ascertain who will be successful following a similar path. "It would be extremely difficult for a recruiter to be in a brick-and-mortar and recruit for a home agent," Colaiacovo says. "They have no idea what the environment is like or what to ask. Those who support and manage people from home already know. They live in that virtual environment."
Observe the proposed work area and offer suggestions on improvements or modifications.
Placing applicants within the virtual environment during a webcam-enabled recruiting process offers a 360-view of their surroundings as well as an area security scan. Many organizations will supply their work-at-home employees with necessary equipment such as hardware and software, but chair and desk choice is the individual's responsibility. From a wellness perspective, it's critical for employers to offer information regarding ergonomics and guidance around the proper office setup to help prevent occupational health and safety issues.
Develop an effective training plan that will take place 100% virtually.
Because COVID-19 is prompting most organizations to explore keeping at least some employees at home post-pandemic, managers and support teams are quickly adapting to completely virtualize their training plans. Just as the world's Kindergarten-through-college students are attending classes via Zoom, those in the workforce are also learning to learn online. Managers, support staff, and employees across every industry are becoming educated about their companies and job roles via self-paced training modules, videos, interactive quizzes, live web chats, and more, so be sure to build an effective virtual training program for your brand.
Interested in learning more about work-at-home solutions? Visit https://hgs.cx/work-at-home/ or contact our HGS Work@Home Go-To-Market Lead at marco.colaiacovo@teamhgs.com.
https://hgs.cx/wp-content/uploads/2021/01/cloud-telephony-in-contact.jpg
522
890
Virgil Wong
https://hgs.cx/wp-content/uploads/2021/10/HGS-Logo_Blue-DK-Grey.svg
Virgil Wong
2020-11-02 22:00:18
2023-08-14 04:22:24
A Self-sufficient Staff: 5 Tips for Recruiting Work-at-Home Employees