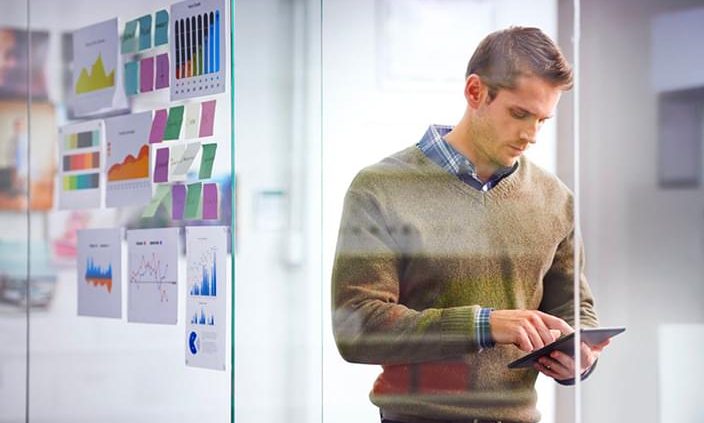 Headless CMS bridges the cross-channel chasm
The blog explores how a headless CMS bridges the cross-channel chasm to help marketers deliver consistent and personalized content experiences online.
Content has always been the core of successful marketing. The mantra "content is not just the king, but the kingdom" is as true as ever.
With the evolution of the web, social media, and other platforms, today's consumer prefers to get information through articles rather than ads. In fact, 60% of both B2B and B2C marketers create at least one piece of content daily. With this trend, we see content now cutting across channels like email, mobile apps, social media, podcasts, smart watches, smart TVs, voice platforms, and more.
Historically, web marketing begins with the design process. Content is structured to mesh with this design. What if this content structure doesn't work with a mobile site, a social media site, or any other platform in the inventory? The thinking has to change. We need to begin with a strategy that enables content to be used across all channels, regardless of the mode of presentation, in other words, content first.
Headless CMS supports an omnichannel content strategy
With content consumption across the variety of platforms, crafting a unified customer experience is of paramount importance. "The term 'omnichannel' really refers to the ability to have a seamless, integrated, uniform, and unified strategy across multiple channels," says Apoorv Durga, founder of AltView Advisory.
Identification of the customer journey and consistent content delivery across multiple channels forms the basis of today's omnichannel content strategy. A consumer who interacts with a company on both a phone and desktop should have a unified experience. This can be a challenge for today's digital marketing teams.
Regarding omnichannel strategies, Durga adds, "It also includes adaptive content strategies, multichannel publishing strategies, better abilities to personalize and target content across channels, ability to integrate customer profiles across interactions, capacity to define cross-channel journeys, and finally, the ability to measure and analyze".
What's the easiest and most cost-effective way to achieve these goals? Headless CMS. This content management platform enables content publishing using APIs and supports an omnichannel strategy with a streamlined content management process.
Benefits of going headless
Let's take a look at two very different companies who made the transition to headless CMS with positive outcomes.
IC Group. IC Group is a major loyalty and digital promotions company. Operating from the late 80s, IC Group faced difficulties in meeting client needs because of the increasing costs of its legacy systems. Using a headless CMS built on .net and a completely flexible API, IC Group's CMS system empowered designers to quickly produce creatives. Faster development time translated into cost savings, ensuring that IC Group remains in good stead to navigate the digital landscape with ease.
Lakeland Health. Lakeland Health needed to solve a common challenge for healthcare organizations: the ability to have different devices/systems talk to each other while ensuring the security of protected patient data AND providing a seamless experience for all users. The proprietary software that was powering its web site wasn't getting the job done. Using a headless CMS, the company built over 1500 pages of new content within six months. The new site was linked with hospital software and drove social engagement via Facebook, G Suite, and particularly Google Maps. For Lakeland, this was a major improvement for users and developers alike that met the goals of data security, improved user experience, and ease of development.
Why are you waiting?
Headless CMS follows the content-first rule. This tool empowers marketers to create content that can be delivered across all channels delivering a consistent, personalized content experience. All you need is the strategy; the content management and distribution are handled for you.
https://hgs.cx/wp-content/uploads/2020/05/headless-cms_0_0.jpg
443
704
Virgil Wong
https://hgs.cx/wp-content/uploads/2021/10/HGS-Logo_Blue-DK-Grey.svg
Virgil Wong
2019-08-27 10:08:05
2021-07-29 15:45:50
Headless CMS bridges the cross-channel chasm