Combining bots and brains to transform CX: Your questions, answered
2017 is the year of collaboration between man and machine to deliver the next generation of CX. At our April 19 webinar, Combining Bots and Brains to Transform the Customer Experience, HGS team members Chris Lord, Global Head of DigiCX, Marketing, Strategy and Growth, and Mandeep Singh Kwatra, VP Solutions and Capabilities, provided key insights into the CX design thinking approach that creates sustainable value with:
Focus on channel guidance rather than channel choice
Bots and brains seamlessly collaborating in digital conversations
Reduced customer effort with context, including photos
Creation of the automated enterprise powered by contact center AI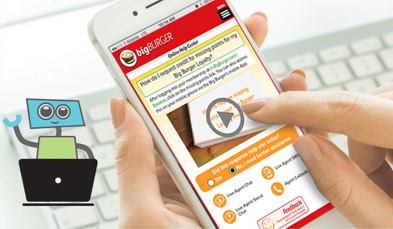 Chris highlighted two HGS CX poll results, and the market trends they represent:
For our poll regarding "How prepared do you feel for this evolution to digital customer engagement led by automation?," 44% of respondents are "not very well prepared," while 39% are "somewhat prepared," and 17% are "very prepared."
For poll two, "In 2017, what automation bot technology do you expect to deploy?," we observed a three-way 25% tie between "Level 1: Notifications;" "Level 2: Two-Way Messaging;" and "Level 3: Social Automation Messaging, with "Level 4: Transformational User Experience/Customer Experience" garnering 25% and 8% choosing "Level 5: Speechbots."
What can we surmise from this? By all webinar results, today's companies are increasingly adopting a Unified Customer Experience Strategy®, which brings a balance that leverages the latest digital innovation, while also cost-effectively improving service through conversations
At our post-webinar QandA, Chris and Mandeep shed light on using the balance of today's tools to win and retain customers with better CX.
Q1: You talked about DigiTEXT, DigiCHAT and DigiSOCIAL. But what about email? Does digi and bot interaction work with email support as well? How?
Chris A: Great question. We should have showed some examples of that. I did think about that as we condensed the material. I did refer to DigiEMAIL as branded. But if you think of it as transformational approach – we're seeing a lot of interest in that. There are significant costs of supporting traditional email and generally what is often thought of as very unresponsive 24-hour, 40-hour responses and pings going back and forth. There is a huge opportunity to look at things like intelligent forms and using the Natural Language Processing (NLP) and intelligent processing through web self-service on a mobile device or the web, where you allow the customer to start an email. When in fact they are not just starting an email, they are starting an actual conversation through the back and forth approach to reduce any of those emails where you have to respond, resolve and stop an email from actually happening in a manner that's very effective and has a huge business case.
Q2: Is this bot communication available in any language for those of us who have global customers?
Mandeep A: Yes bot support is available in multiple languages. We have handled deployment in five to six languages. The bot can support most global languages that are used most commonly.
Q3: How long does it typically take to implement an automation project?
Chris A: We get asked this question often. The answer is that it is a continuous cycle. But typically, implementation from start to finish generally we are seeing it is about 60 to 90 days from the time we define a project, work toward objectives and outcomes, and get it up and running. A lot of these bot-based solutions start with a product or geography and then prove the business case, learn through AI intelligence and analytics to improve the acceptance and adoption, and drive it up.
Often customers may start out with one language first. We get quite a few projects where they are engaging as a brand on a global basis and then want to roll out the automation project across the brand globally. That language deployment may move out to other languages in the second or third phase or may move on to other geographies for a systemic approach to roll it out.
Q4: You mentioned the structure and general competitive pricing. How do you structure commercial agreements for these kinds of programs?
Mandeep A: It depends on the scope. We generally look at available analytics and insights and try to match that to the business behaviors, significant interest in sales, and business development that are driving toward outcomes-based models. It is a little complex. As a service provider, we are generally looking to provide the people, technology, and consulting together and, in an ideal world, charge on a per-conversation basis. Maybe a chat conversation takes place with a bot and that price point of X couple of dollars, as opposed to an assisted conversation with a person or a brain engaged behind the conversation, which will be a little bit more than that. Either way, we would price that conversation on an automated basis or an assisted basis, but generally, it would be on a per-conversation basis, including all the tools, technology, people, and setup required to get it up and running.
Q4: What types of results can you expect to achieve with automation?
Mandeep A: Costs generally make it to the first of the list of organizations that are looking at automation. Automation is a huge lever to pull to reduce effort, and when you reduce the effort, you reduce cost. Generally, a lot of projects get measured based on what would be the average handle time and labor requirements needed. How do we ensure optimal interaction with the consumer? You can use automation to reduce that data entry, opening up different systems, going to green screens, pulling out data, and re-entering data. This reduces handle time and lowers price points for that conversation. It's proved true with digital channels and self-service as well so cost reduction is there. Many organizations struggle with peaks and valleys. Hiring for the peak season is a challenge since they have seasonality and an ebb and flow of business. Using bots to deal with those peaks is a great way to do that—driving a cost reduction and allowing you to engage with your customers much more effectively.
Power up your customer experience (CX) ecosystem with a simplified and unified technology solution – HGS Agent X.
https://hgs.cx/wp-content/uploads/2021/07/shutterstock_1576352020.jpg
334
500
Virgil Wong
https://hgs.cx/wp-content/uploads/2021/10/HGS-Logo_Blue-DK-Grey.svg
Virgil Wong
2017-04-26 07:39:02
2023-01-10 07:33:06
Combining bots and brains to transform CX: Your questions, answered